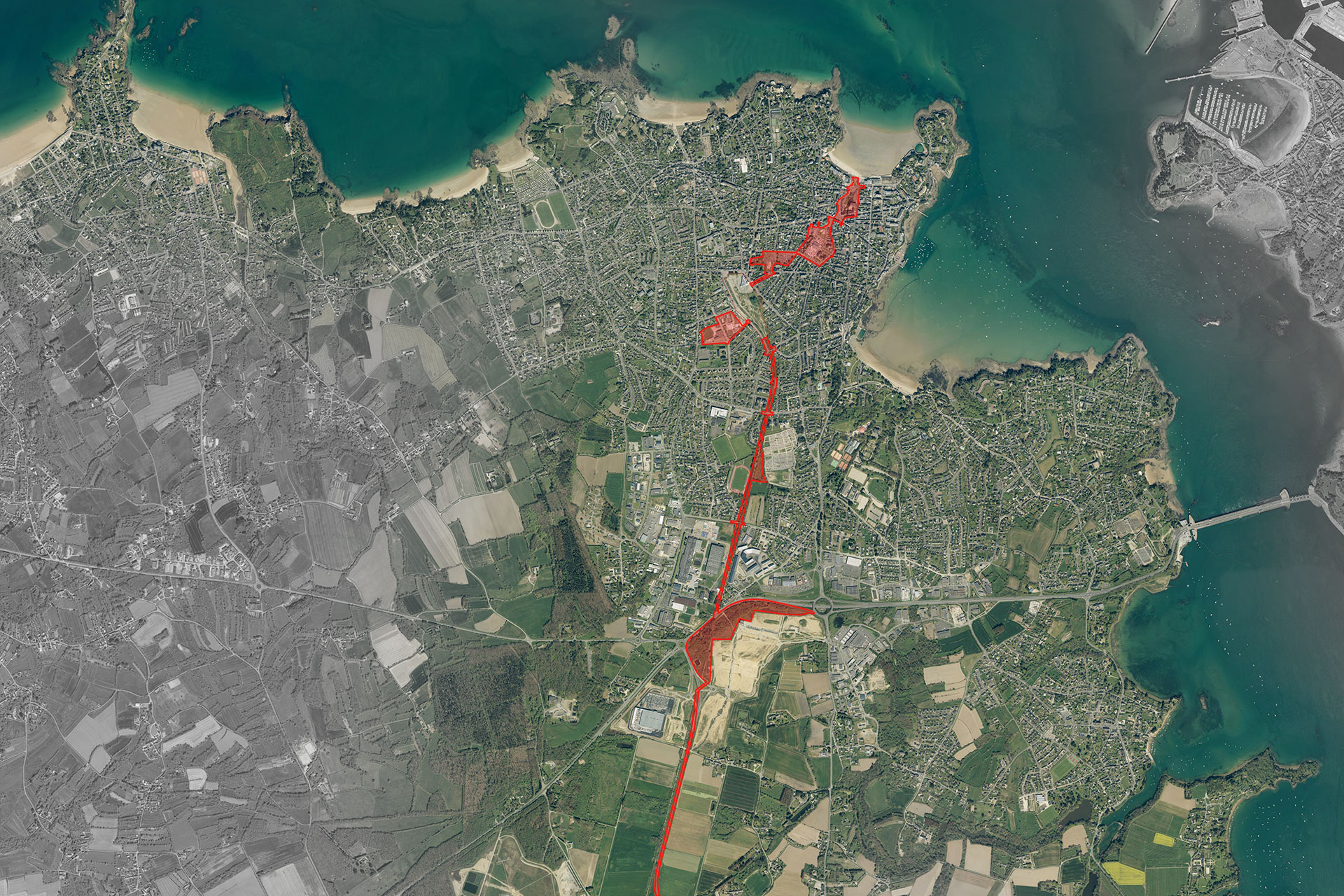 07 Jul

Dinard : Mixed-use path
Study for the conception of a soft traffic through the city.
The disappearance of the railroad, made way for a wonderful « green way » connecting Dinard to Dinan, and joining th Canal of Ille et Rance, leading to Rennes. by creating a continuity through the city center, up to the coast, the project creates a new pedestrian and cycling backbone ; this new way of circulating through the city shows the large diversity of landscapes crossed and answers all the needs for new uses and way of appropriations on foot or bicycle (everyday rides or tourist travels).
The study shows the capacity of this mixed-use path to embed Dinard in its territory and its landscapes, to find a better balance in the sharing of public place in between cars, bicycles and pedestrians, and to expand the ways of traveling through the city.
The study was presented to the municipal office in a public meeting on July 7th
Client, Ville de Dinard
Après la pluie, landscape architect